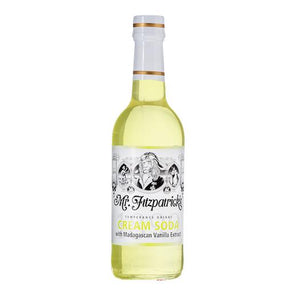 500ml Bottle Fitzpatrick's Cream Soda Cordial
Add still or sparkling water, use in your Sodastream or use as a mixer or cocktail base. Also use to create delightful ice floats or shakes.
Unmistakably sweet and creamy with a taste of vanilla, particularly popular with the temperance youths in the 1920's and 30's.
You'll soon fall in love as you're transported to a simpler time, believed to calm the nerves and restore a sense of tranquillity.