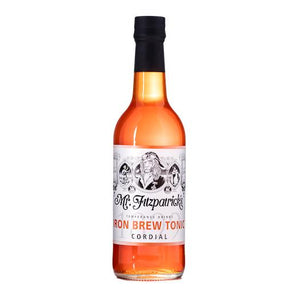 500ml Bottle Fitzpatrick's Herbal Health Botanical Health Drink
Add still or sparkling water, use in your Sodastream or use as a mixer or cocktail base.
Often compared to the original Iron Bru. The colour of a hazy sunset. Here is a blend of intriguing notes of barley sugar with added notes of orange citrus tang. We left out the girders but unlike our competitors, we add real iron!